Symposium Registration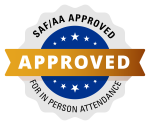 Registration Type
Standard Rate
(until 3/25/2024)
Onsite Rate

Military/ Government- Non-Unit Funded

No Cost

No Cost

Register Now

Military/ Government- Unit Funded (TDY)

No Cost

No Cost

Register Now

Retired (Not Working In Industry)

$400

$500

Register Now

Industry

$950

$1,050

Register Now

Student/Cadet

No Cost

No Cost

Register Now

Spouse/Guest

$250

$350

Register Now

Media

If you're a member of the media with interest in attending the event, please contact:

Amelia Chromy, LOA Public Affairs Officer at amelia.chromy@loanational.org or
Dara Hobbs, COO at dara.hobbs@loanational.org

Space is limited and all media must be approved by LOA staff.
All personnel traveling in TDY status should follow the Joint Travel Regulation or the guidance on Travel for a Government Contractor or Contractor Employee on the DTMO website & in the Federal Acquisition Regulation as applicable. We can't wait to see you in St. Louis!

Cancellation Policy
Symposium registration cancellations after COB March 04, 2024 are NOT refundable. Requests for cancellation before COB March 04, 2024 are subject to a 10% cancellation fee.
Cancellations must be submitted via email to LOA-Registration@eventPower.com.

Contact Us